We thank all customers' support!
Here are some of the positive testimonials from our customers who have reported benefited from using Himalayan Rock Salt Lamp. We look forward to you contributing your positive feedback and testimonial after using your purchase. And we thank all customers who have shared with us their positive experience after using Himalayan Rock Salt Lamp.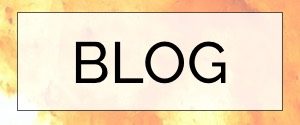 September 2015
I normally do not write testimonials but I am very impressed by the customer service. I made a purchase of a small himalayan rock salt lamp at $58. I made an order before 12 pm and received on the same evening. Sean helped with the set up. The lamp was not working later that night. I gave him a call and he came the next morning with a replacement base. – Karen.
Will recommend friends to buy from you. – Jenny,  Singapore Salt Lamp customer.
The light that the Himalayan Salt Lamp produce is very relaxing. – Mr Govinda, Singapore Salt Lamp customer
Thank you Sean for the double packing for my salt lamp, back in Dubai and good to use, excellent. – Mr Ahmad, customer who purchased in Singapore to bring back to Dubai by check in luggage.
Very suitable as a night light and has helped me sleep much better. – Sonny Ho.
Has used more then a month now, air is cleaner and breathing feels fresher. – Roger.
August 2015
Very fast next day delivery. Beautiful night lamp indeed. – Joseph,  Singapore Salt Lamp customer.
I always had sinus. After using the salt lamp for a month now, I have to say that my sinus is definitely getting better and I sleep much better now. – Serene Zhu, Singapore Salt Lamp customer
The salt lamp has helped me. Thanks – Bill Ng, Singapore Salt Lamp customer.
Thank you for delivering and setting up my whole office in such short notice. – Mr Ong Thiam Chye,  Singapore Salt Lamp customer.
Very comfortable night light for the room, thank you – Jack Ng, Singapore Salt Lamp customer.
Very sincere and kind seller. Very beautiful salt lamp, recommended to all. – Damien, Singapore Salt Lamp customer.
Light is very comfortable change the ambience of my home just like those massage place. – Nancy, Singapore Salt Lamp customer.
Very nice chap, good product knowledge and very patient. Very kind to help me set up. Thank you. – Farhan, Singapore Salt Lamp Customer.
I've been using Himalayan Salt Lamps for the past 5 years and it was not easy for me to purchase the spare parts previously in Singapore and I am glad to have found you guys now. Bought 2 new Large salt lamps and the marble base that you provide is definitely much better quality as compared to the wooden one I had.  Very good customer service, keep up the good work!  – Mr Tan, Singapore.
Very reasonably priced. Excellent customer service. Very patient to explain. – Lilian, Singapore Salt Lamp Customer.
I sleep better now! – Christina. Singapore
The most beautiful lamps I ever have. Good customer service. Fast delivery. – Chester Chai. Singapore
Great customer service. Just received so need to try to know if it helps but definitely a beautiful lamp. – Chris, Singapore Salt Lamp Customer.
Very nicely packed in a box unlike the shop I went to in Bugis which did not even provide a proper box. Would order the small ones to give away as gifts for Christmas. Good customer service. I would recommend to friends. – Mr Shaun Neo, Singapore Salt Lamp Customer.
July 2015
Thanks for your recommendation on the placing of the lamps. The lamps are beautiful and effective, my sinus problems have definitely improved and I sleep much better now. – David Ong. Singapore
The lamps are always a conversation starter when my friends visit because of the mesmerising glow the lamp brings out. Not to mention, I have been waking up fresh since I got the lamps. – Uncle Beng. Singapore
At first I was skeptical, but I thought why not since it wasn't expensive. I now have 1 salt lamp in every room – Nancy Tan. Singapore
I definitely feel the difference as my nose does not feel blocked when I wake up in the morning now. – Jianhao. Singapore
I really love the warm light that the salt lamp brings out. It's soothing and not too bright for the room. Also, I'm not sure if it's due to the salt lamp but I also got lucky after I got them. -Eddy. Singapore
Thank you for bringing this Salt Lamps to Singapore, they work wonders and my whole family love them. Thank you. It's definitely a beautiful night light for sure, very comforting for the eyes any time of the day and night. – Shaun. Singapore.
The salt lamp makes a great night lamp with its gentle amber glow! 
My boyfriend is allergic to fur, and sometimes goes into a sneezing frenzy when we visit my aunt because she has 2 cats. Ever since she got the lamp, my boyfriend seems cured of his allergy- that convinced me into getting my first lamp and I think it's working for me as well! – Yati. Singapore
The lamps are so therapeutic and beautiful to look at. -Emily. Singapore
It works wonderfully for the Fengshui placement I needed. The salt lamps also make a very beautiful and comfortable night light. Thank you.